In retirement (or as my partner says: "Gap Years"), you inevitably have more time to read! In the digital age visits to the library become less frequent so how can you obtain Free Books to Download or Read?
Free Books Online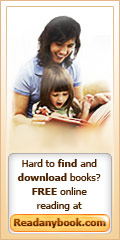 There are a number of sites where you can read books online for free but they tend to the older public domain books. There are sites where you can read modern novels online (or download them): For example, ReadanyBook.com where I discovered books by Philip Pullman, Jo Nesbo and Stephen King. Not sure how this gets around copyright – it appears books are uploaded by users. On a safer footing, Goodreads.com offers 1200 online books from less well-established authors. Similar sites can be found listed on Lifewire. If you have "kindle" books you can read them online at Kindle Cloud Reader. My chromebook with long battery life is ideal for using the cloud reader or kindle app to read the free books online. Why choose a chromebook? Read my Chromebook review here.
Review Copies at Netgalley

However, one of my personal favourites is NetGalley.com NetGalley is a site where book reviewers and other professional readers can read books before they are published, in e-galley or digital galley form. Members register for free and can request review copies or be invited to review by the publisher. Since signing up to this site I have been able to download and read over 40 books. These books can be read on your Kindle. It is quite exciting to read new authors and discover new talent. One word of warning: the formatting of pre-published books are often poor. Sign up at Netgalley if you are interested in reviewing new books.
Free Bonus Books to Read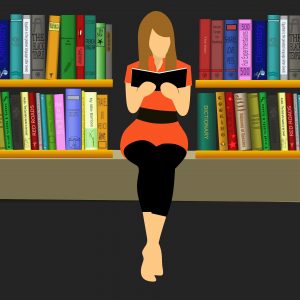 If you subscribe to services – such as The Times or Amazon – one of the bonuses or benefits is the availability of books to read. On Amazon Prime, there are thousands of books and magazines on Prime Reading – often from established authors. Kindle First also offer a selection of six books that will be released in the following months. You can choose one of these six books to read on Kindle. Another goodie from Amazon is found under Best Sellers in Kindle eBooks – Top 100 free. Great selection of Books with reviews to suggest more titles to read! In addition, Kindle or Fire device owners with an Amazon Prime membership can borrow popular Kindle books at no extra cost, as frequently as one book per month and with no due dates.
Similarly, a subscription to The Times comes with the added benefit of a free book every month. Last month I downloaded "A Dark so Deadly" by Stuart MacBride.
Newsletters
Amazon does have many free books to discover so daily newsletters from the likes of BookBub, Book Raider, and The Fussy Librarian can help narrow down the search. And they are free so discover some new authors or read a classic!
Apps in conjunction with your Library
There are a number of apps that connect with your library (you need to have a library ticket!). Apps include OverDrive, Libby, RBdigital, and CloudLibrary. My personal favourite is Libby. Of course, you may need to wait while popular books are on loan but there is always a large selection!